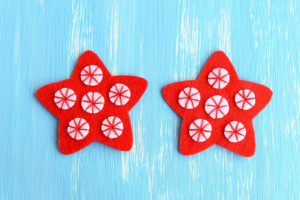 Many of the customers who come into our store by Peoria, IL, tend to already know the fundamentals of sewing, embroidery, or quilting. They are individuals who are passionate about their hobby. Most enjoy creating something new using nothing but their hands and some unique fabric. And many have been through quite a bit of learning over the years. Every now and then, however, we receive a brand new customer who is looking to enter the world of sewing and really learn what the hobby is all about. These individuals may be starting their first project, they may be working on a unique present for their loved one, or perhaps just want to keep themselves busy during the winter months. Whatever the reason, we are welcoming them with open arms.
Sewing Classes
Whether you are a professional sewer or someone who is brand new, we currently offer some of the best sewing classes near Peoria, IL. Our trained, experienced staff are patient, relaxed, and completely understand when it comes to working with a new client. We love to offer our advice that has been acquired over years of experience and enjoyment with sewing. The ability to teach is one that we have worked tirelessly to acquire.
Learning Methods
Our staff has been trained in the use of the latest and greatest sewing machines currently on the market. We know all of the intricacies of each system. This allows us to pass this knowledge down to our clients for their own use. On occasion, we even have promotional events with Brother, offering firsthand experience to our customers.
Contact Us
If you're interested in taking one of the best sewing classes close to Peoria, IL, give us a call or visit our website to discover when the next class will be held. We'd be happy to have you with us!