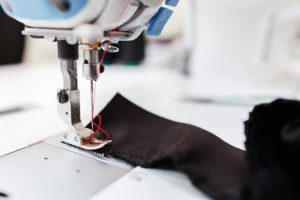 The good folks of Galesburg, IL, deserve the very best when it comes to a sewing center near them that offers quality products and affordable prices. Our large inventory of sewing machines from top brands offer quality for almost any budget you may be working with. We carry industrial sewing machines from companies such as Brother and Singer Service, among others. With each purchase, we can guarantee you low prices, you never have to wait for a sale to take advantage of a great price, and we even offer financing for those seeking a high-end machine without waiting too long.
Trade Up Program
We are quite proud of our current trade up program on offer to all customers coming into our sewing centers in Galesburg, IL. Basically, this program allows us to take in any older sewing machine for trade. The new model you receive will not depreciate in value during the entire first year that you own it. You can bring said machine into our store within one year of purchase and we can easily apply the original price towards a brand new, high-end sewing, quilting, or embroidering machine to meet your needs. As your skills and methods begin to increase, so can your sewing machine.
Price Advantage
As we mentioned, we are currently capable of selling our materials and machines at affordable prices. You won't have to scour the region for a sale, because we already offer the lowest available price on a high-end machine. Financing will also allow you to pay off the machine over time, meaning you can walk out the door today with one.
Contact Us
Whether you're interested in the trade up program or taking advantage of our low prices. We urge you to stop into the sewing centers in Galesburg, IL.