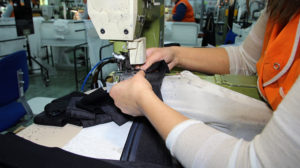 We completely understand what it is like to be new to the world of sewing, embroidery, or quilting. With all of the new machines currently available on the market, so many different materials to choose from, and all of the techniques that are passed amongst those within the community on a regular basis can certainly be overwhelming to a newcomer. The aforementioned reasons are why we offer some of the best, most intuitive sewing classes close to Quad Cities, IL. We can guarantee you will walk away more knowledgeable and ready to sew once the class has come to a conclusion.
Equipment Lessons
Sewing Center currently offer equipment lessons for those who recently purchased a new sewing, embroidering, or quilting machine but are not quite sure what they are doing or how to use the system completely. We certainly don't want our customers to abandon their newfound hobby or profession, so we work tirelessly to offer free lessons when you purchase a brand new machine from us.
We can teach you anything you may need to know about operating a new machine. With one-on-one tutorial, we guarantee you receive the attention and advice you require.
A Step Further
After sitting through one or more of our sewing or machine classes, we invite our clientele to visit our locations to enjoy a variety of sewing clubs or other classes to take part in. You can improve your skills, meet new people, and learn new methods. These methods should help your hobby or your professional business grow even further!
Contact Us
No matter what you may need, Sewing Centers near Quad Cities, IL are there for all of your needs. We're here to teach you all about sewing and embroidering. Alternatively, sign up for a sewing club to entertain yourself in your off-hours. Stop in and visit sometime soon!